A while back, my junker friend Carol asked me to make little bags out of a vintage burlap sack to be used as Christmas tree ornaments. They are for a tree will be part of the annual Festival of Trees at the Mayo Civic Center in Rochester, MN.

The theme of Carol's tree (sponsored by her employer) is vintage-reuse-repurpose – just what I would expect from a good junker! The bags might be used to hold treats of some sort. Other ornies for her tree include small wheels and sandbakkel (pastry) tins. I am anxious to see what else she uses!
My next task is to make a no frills-no ruffles-very plain tree skirt from a couple other vintage burlap sacks. I'll show you when it is finished!
Linking also to Funky Junk's Saturday Night Special.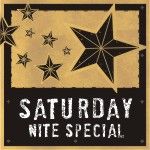 I have made a lot of things with burlap and will try to post a few new projects before the end of the week. Here are links to a few older posts about burlap projects if you care to take a look.
Marge