Well, the burlap feed sack Christmas tree skirt is finished! This will go under the tree that is going to be decorated with the little burlap treat bags I made earlier.
My friend Carol gave me two identical feed sacks for this project.
After sewing them together and adding a little more plain g burlap to make a square, I cut a big circle.
Next, I made a cut from edge to the center and cut a small circle out of the middle for the tree trunk.
A fringe around the perimeter finished the project. Now I just need to let Carol know it is done!
I am linking to these parties.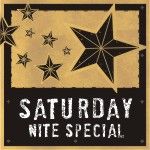 From the Heart Boutique
in downtown St. Charles opens tomorrow for a 6 weekend run. We are so ready for Christmas! Come visit and shop with us. The weather should be perfect!
Marge