You all know Cheryl, right? Cheryl the lover of all things crusty, dusty, rusty, old and chippy. Cheryl of Tomboy Tools and Junk Devotion. See? I knew you would know her! Anyway, a few weeks ago, Cheryl found a really cool burlap sack at a flea market. Check out the awesome graphics!
Its initial purpose was to hold 10 pounds of rice. Not having 10 pounds of rice that needed a sack, Cheryl thought the sack should be repurposed as a tote bag. Excellent idea!! Here's where I come in. Cheryl wanted a tote that was lined in something with red and yellow, with a pocket and some kind of closure.
(I wonder if Cheryl took any pictures of the rice bag before I got to work on it. I know I didn't take any. I rarely remember to take before pics.)
Use your imagination to see the 'before' bag. It had one seam across the bottom and up one side. I opened that seam and did a little rearranging to get the picture of the girls centered on the front of the bag. It wasn't off by much. I think I cut off less than 2 inches.
The shoulder straps are heavy woven canvas. I added a couple of pleats to each side of the bag for shape. It's a little less like a rice bag that way!
I wonder what it says on this side.
I found a vintage table cloth in white, red, yellow and gray for the lining. I hope Cheryl likes it as much as I do!
One side of the lining has a pocket near the top. On the other side there is a pocket towards the bottom. The snap is magnetic.
I bought a PILE of burlap and heavy linen/canvas grain sacks at an auction recently, so I have a lot of raw material for totes, pillows and whatever else I can imagine. Pictures coming soon!!
For now, Cheryl, this one is for you!!!
Linking to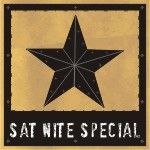 Marge